Hawaii packs it all in: Mountains rising out of the sea, dramatic underwater life, and wild green spaces in the valleys. As the seat of the state capital and the most populous island, Oahu has the added benefit of being home to cultural and historical institutions as well as Honolulu's lively city scene. Below we offer a brief inspiration guide on what to do here on Oahu. At Pacific Monarch, you can afford to extend your stay and drink it all in.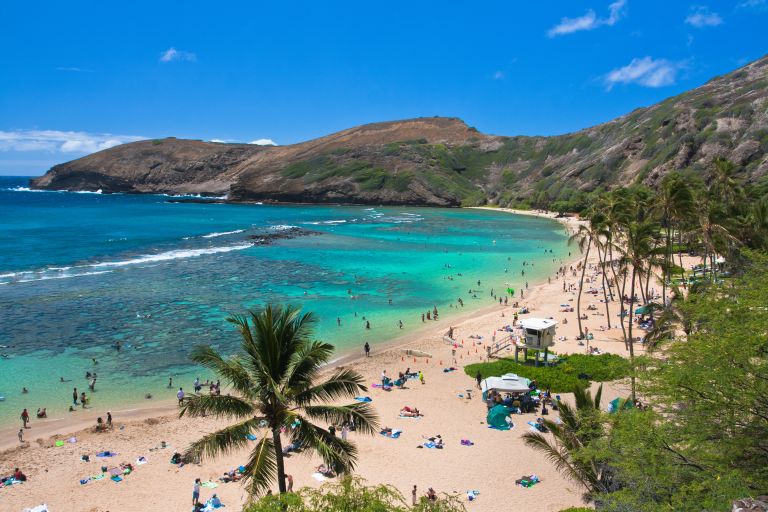 Snorkeling Hanauma Bay
In this marine life conservation area, visitors see a plethora of colorful fish, living corals, and other sea creatures. A safe place for all ages, Hanauma Bay makes for a great family excursion. Tip: Plan ahead. This is a state park with specific hours, a shuttle schedule, and an entry fee. First-time guests must watch a short informative video upon entering the park.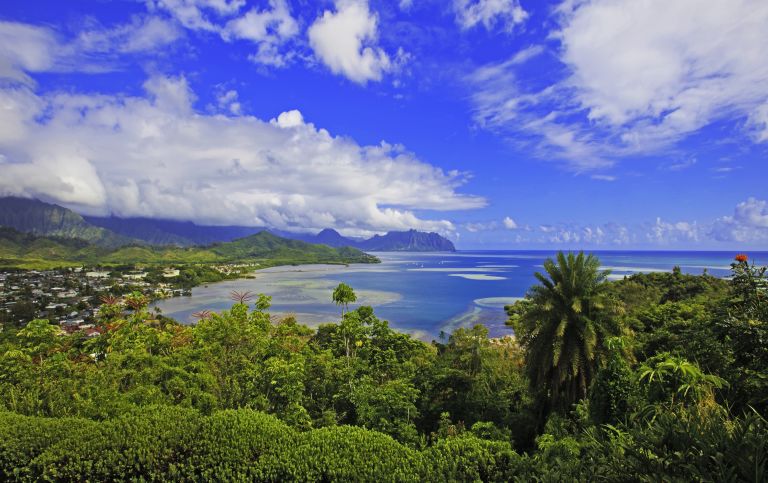 Exploring Kaneohe Bay
This 7,500-acre sheltered inlet is the only bay in Hawaii with a barrier reef. Backed by sharp green mountains and valleys, the clear waters of Kaneohe are popular for kayaking, swimming, and snorkeling. A day trip by boat to the sandbars is an unforgettable experience, and the surrounding mountains let you take in the sweeping, only-in-Hawaii view.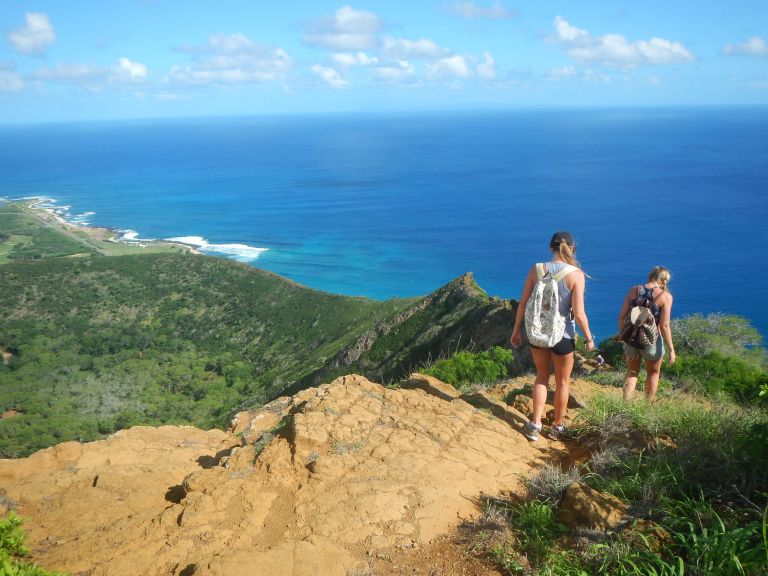 Hiking on Oahu
Our island offers stunning and diverse hiking options. Enjoy paved paths at Makapu'u Point Lighthouse Trail or Diamond Head State Monument. Experienced hikers may choose the more challenging Lanikai Pillboxes, for high-up views of the Pacific, or Aiea Loop Trail, a 5-mile trail that takes you through the Hawaiian forest environment. Also a favorite is Manoa Falls, a sometimes muddy trail that leads to a waterfall.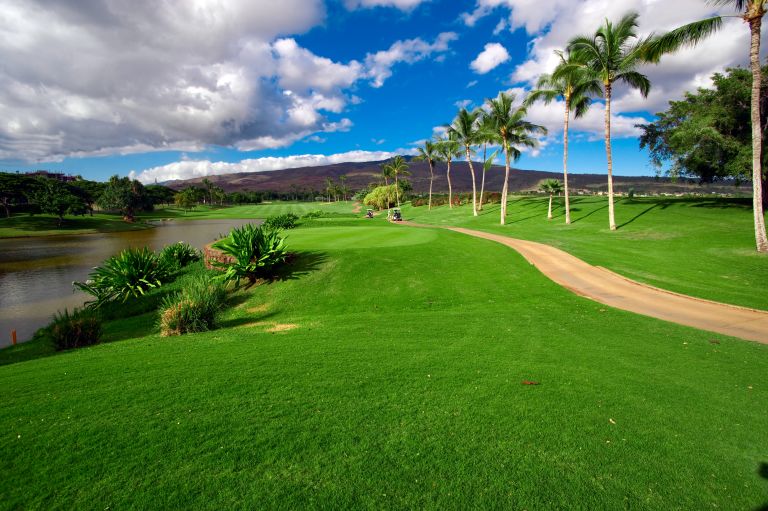 Golfing Near Waikiki
Oahu is home to dozens of premier golf courses, several near Waikiki Beach. One of the most well known, Hawaii Prince Golf Club, showcases perfectly manicured greens and regal palm trees in a resort setting. Kapolei Golf Club has received 4.5 stars on Golf Digest's Places to Play and is the home of the Pacific Links Hawaii Championship. Beautiful Coral Creek golf course and award-winning Ewa Beach Golf Club are located in Ewa Beach; each is exceptional and surrounded by amazing views of the mountains and ocean.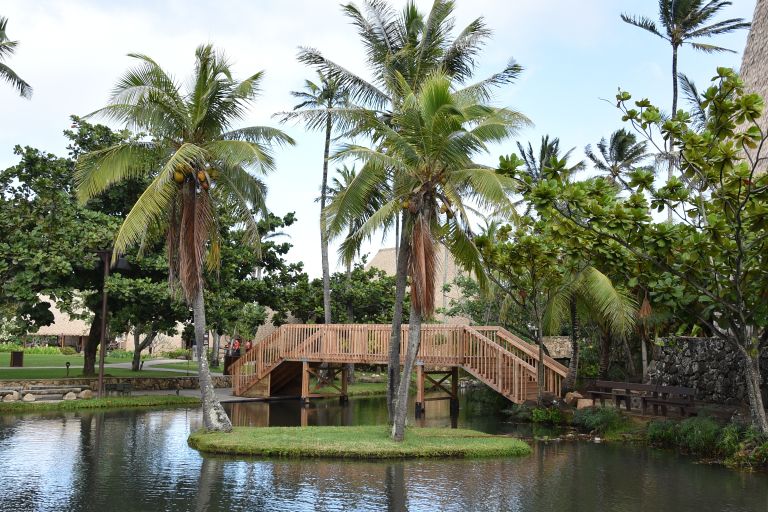 Polynesian Cultural Center
Take a journey through the Polynesian Islands. This large complex houses villages representing six island nations; in each you can learn about the cultural traditions, food ways, and people of the islands. Established in 1963 in the town of Laie, the PCC was a project of the Church of Latter-Day Saints. Choose from a variety of tours and the ultimate dinner and show.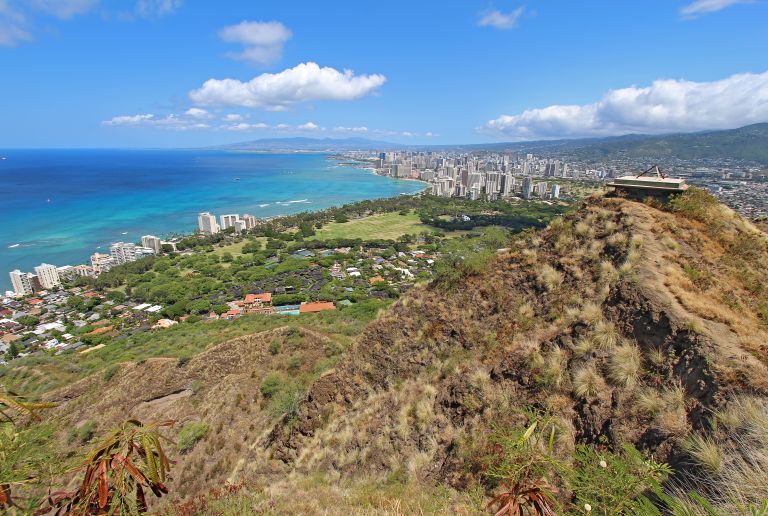 Diamond Head
The majestic outcropping that dominates the view to the south of Waikiki is Diamond Head State Monument, where you can journey to the edge of a 300,000-year-old crater. You can do the full, strenuous hike to the top and learn about the extinct volcano at the visitor center. Trail access closes at 4:30 p.m. and the round-trip hike takes about 1.5 hours.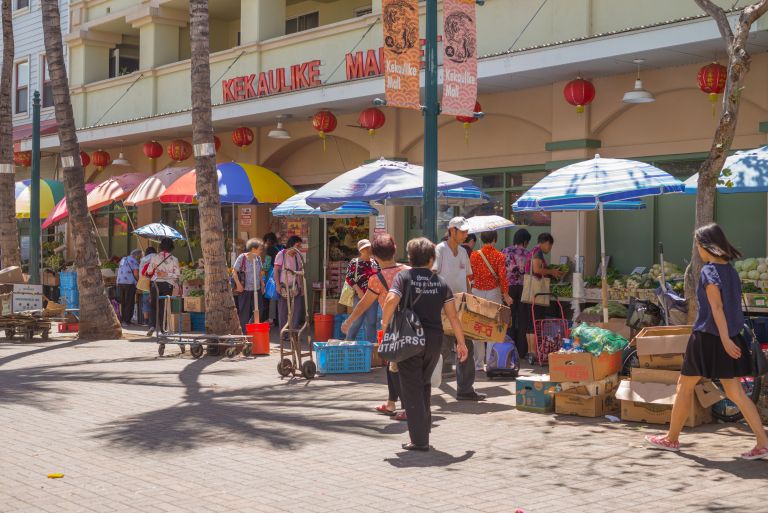 Chinatown
About four miles from Waikiki is Honolulu's Chinatown. This walkable neighborhood has drawn in so many new restaurants, it's hard to keep track, but whatever you're hungry for, you'll likely find it here—dim sum, Vietnamese, brick-oven pizza, Korean, and more. Established as home by thousands of Chinese who came to work in the sugar cane industry, Chinatown still retains its bustling markets and some of the historical brick buildings.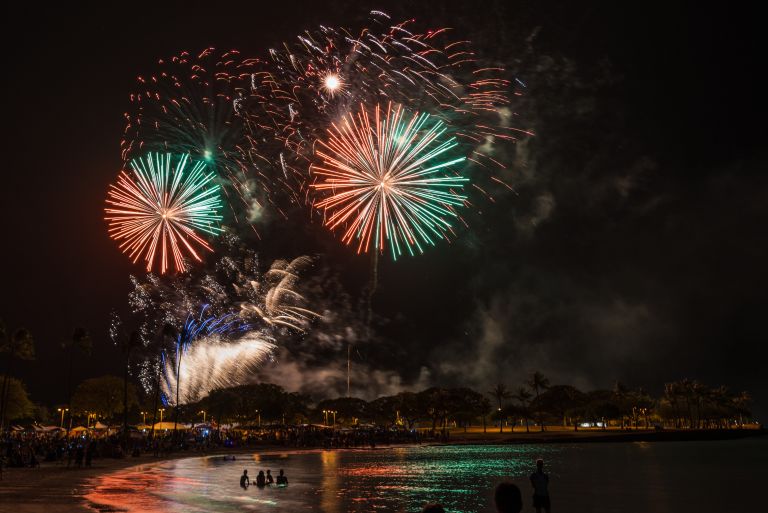 Waikiki Friday Night Fireworks
Enjoy beachfront fireworks every Friday night at 7:45 p.m. in front of the Duke Kahanamoku Lagoon at the west end of Waikiki near the Ala Wai Boat Harbor. This free event is a great way to relax after dinner or warm up to start your evening festivities!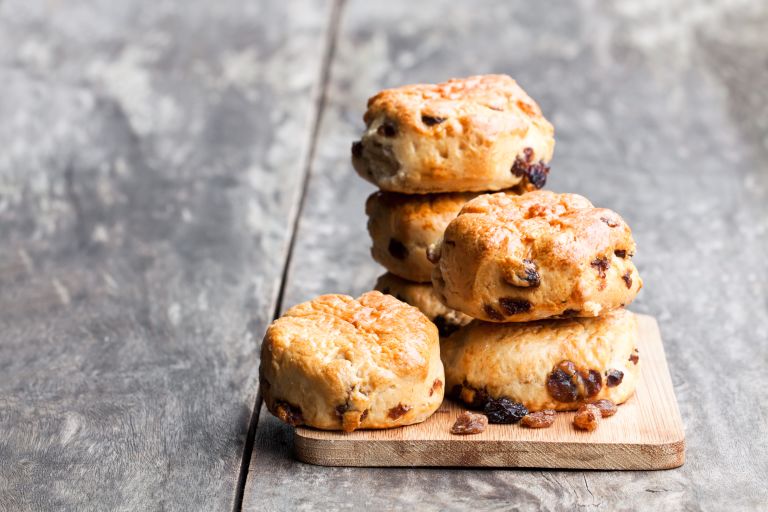 Diamond Head Market & Grill
With an extensive menu of raved-about specialities and reasonable prices, Diamond Head Market & Grill is a must. For breakfast, lunch, and dinner, order at the window and be ready to chow down on all manner of egg dishes, grilled specialities, and sandwiches (with sides!). People are obsessed with the scones, made with a variety of fruits. Word to the wise: The scones sell out fast, so come early—they open at 7 a.m.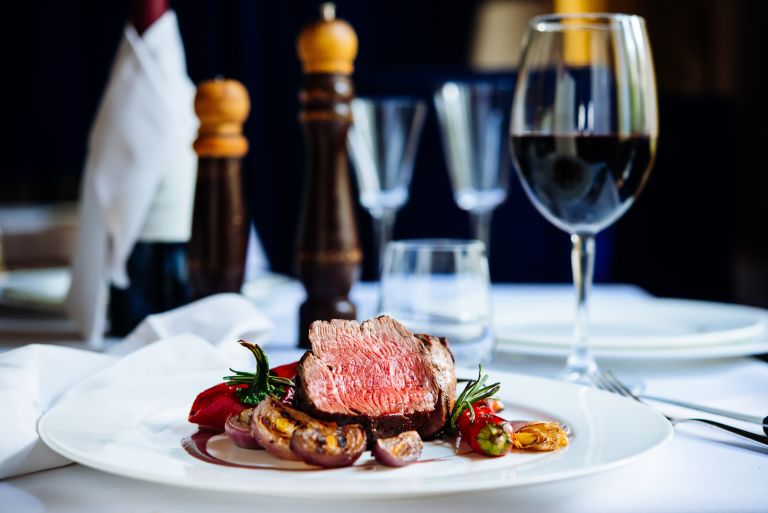 Hy's Steak House
A Waikiki favorite, Hy's Steak House is known for outstanding tableside service in classic steakhouse decor and mood. Enjoy being just steps to Hy's—located directly across the street from Pacific Monarch.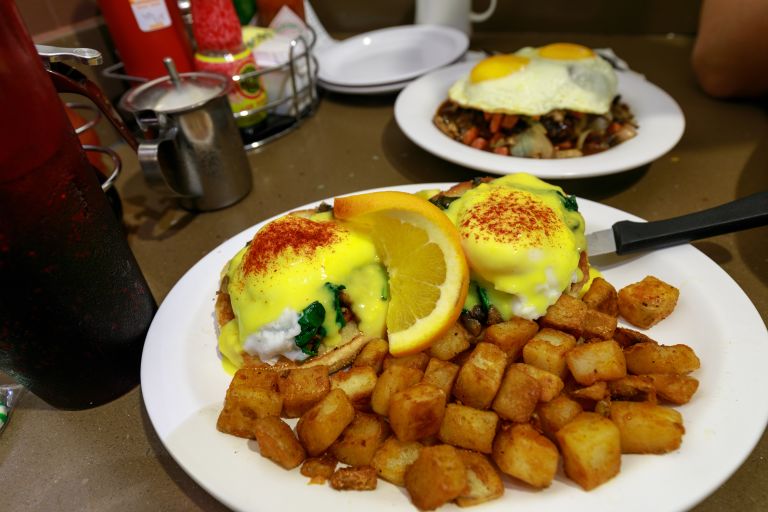 Eggs 'n Things
Popular for local-style casual dining, Eggs 'n Things' Eggspress Waikiki Beach location is just a few blocks from our hotel. The tasty menu offers pancakes with coconut and guava syrups, omelettes and more. Tip: Arrive early, as there is often a line.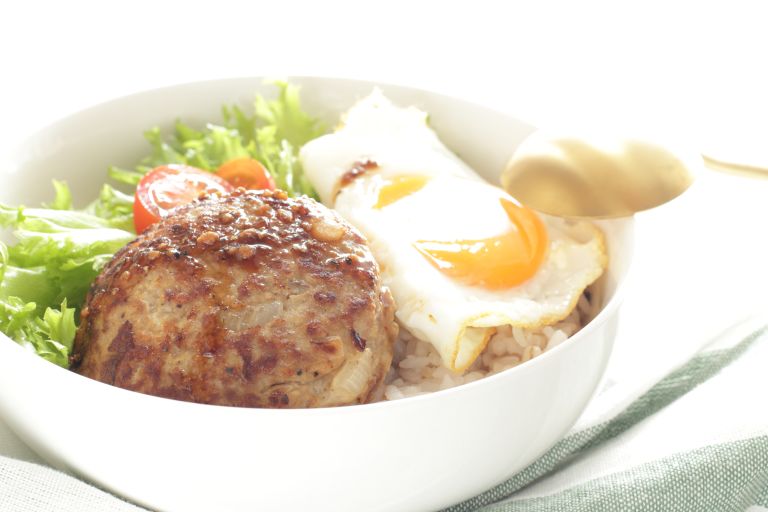 Side Street Inn
For the ultimate experience of Hawaii-style comfort foods, visit Side Street Inn on Kapahulu Ave., just a 5-minute drive from Pacific Monarch. The vibe is warm and lively, and there is an extensive menu, a full bar, plus multiple TVs for viewing sports. It's an especially fun gathering place to watch Sunday and Monday night football.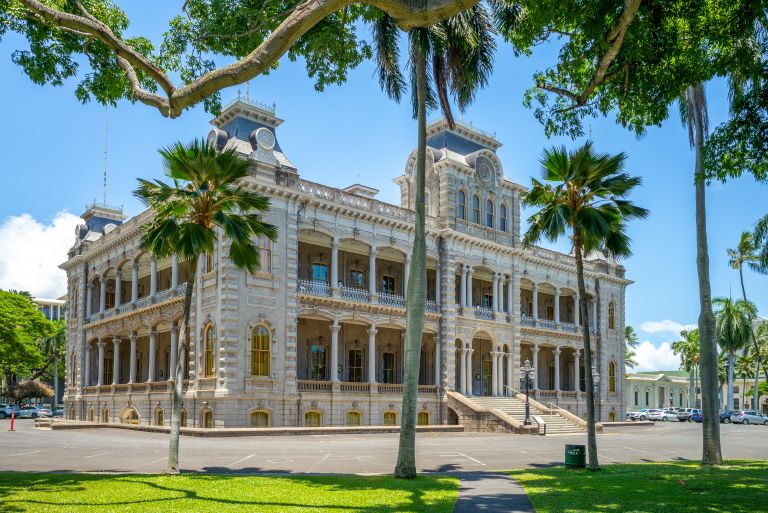 Iolani Palace
Iolani Palace was the last residence of Hawaiian monarchs King Kalakaua and his sister Queen Liliuokalani, until the overthrow of the monarchy in 1893. Truly grand in architecture and significance, the palace was reopened as a museum in 1978 and features important cultural and historical artifacts of Hawaii. The palace grounds are often host to cultural events, concerts, and community gatherings; it's a sacred place to learn about and honor Hawaii's history.
Waikiki Aquarium
Get to know the ocean you're swimming in on a whole other level. Run by the University of Hawaii, the Waikiki Aquarium is an exceptional place to learn about the undersea universe. Exhibits are devoted to specific themes and geographical regions, such as Amazing Adaptations and Northwestern Hawaiian Islands, and there is regular, diverse programming throughout the year.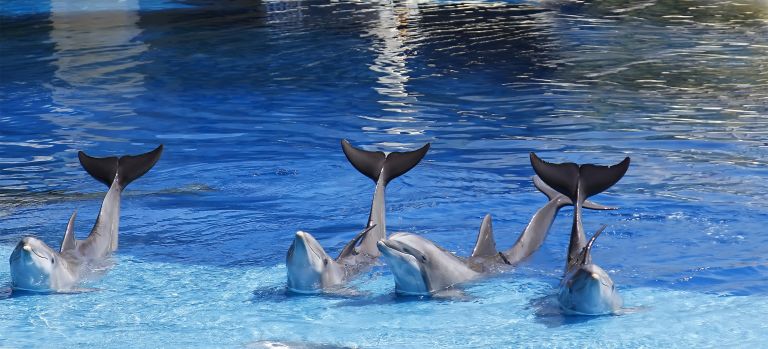 Sea Life Park
Located just north of the Hanauma Bay Natural Preserve, Sea Life Park houses lagoons, pools, reefs, and theaters. The main attraction is the rare opportunity to swim alongside and even touch dolphins under the watchful eye of experienced dolphin trainers. In addition to this is a fully operating ocean park, providing dolphin and sea lion shows, as well as a reef tank with reef sharks, stingrays, and tropical fish. An environment unto itself, the aquarium holds 300,000 gallons of water. Sea lion feedings and an introduction to penguins are just a few more activities that can be enjoyed.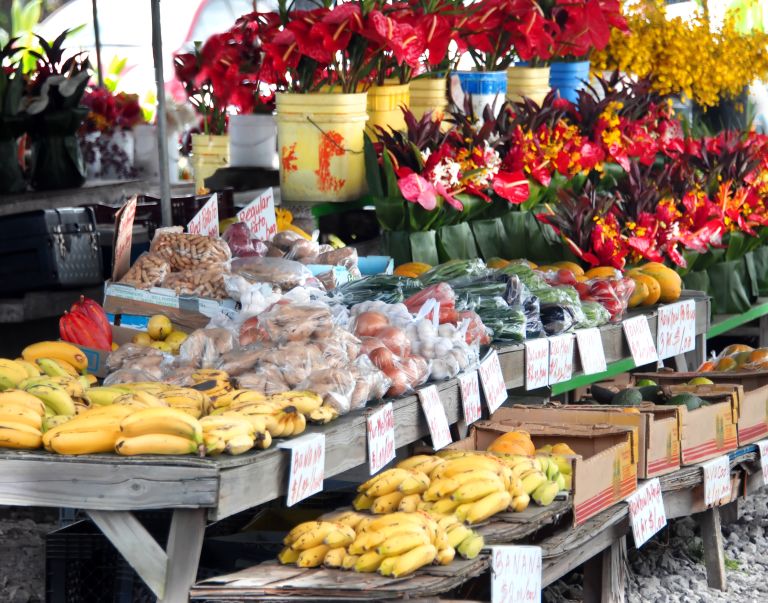 KCC Farmers Market
Take advantage of your Pacific Monarch kitchen by stocking up at the Kapiolani Community College farmers market. Set up every Tuesday from 3:30 to 6:30 p.m. and every Saturday from 7:30 to 11 a.m., the market is the place to buy all-local products. You'll find super-fresh produce, fruits, prepared foods, meats, and more. Make a real excursion of it—eat from one of the stalls and bring home the ingredients to make your own delicious meals.